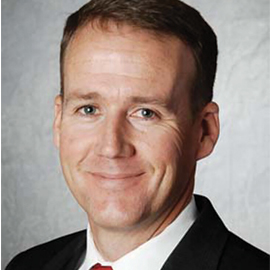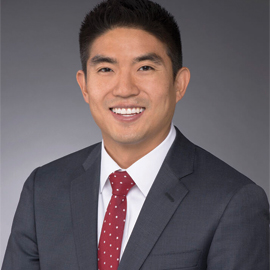 FirstBank, one of the nation's largest privately held banks focusing on "banking for good," announced that Phoenix Market President Bryce Lloyd would be retiring after serving the company for more than 32 years. Humphrey Shin stepped into the role effective Monday, March 1.
Lloyd began his career with FirstBank in 1989 in their management training program. He rose up the ranks to serve in several leadership positions, including SVP and EVP, before being appointed market president in 2007, where he was charged with launching the FirstBank brand in Arizona. Under his leadership, Lloyd propelled FirstBank's Arizona presence from one location with $20 million in assets to a thriving bank with 15 branches and nearly $1 billion in assets today.
Lloyd was also integral in helping FirstBank and the Alliance of Arizona Nonprofits launch Arizona Gives Day. This 24-hour online giving movement has raised more than $23 million for Arizona nonprofits since the program's inception in 2013. Additionally, he's been involved in numerous nonprofit and business organizations throughout his career, including Coalition for the Homeless, Boys & Girls Club of Greater Scottsdale, Valley Partnership, Scottsdale Area Chamber of Commerce, and Arizona Bankers Association, among others.
"It's because of Bryce's initiative and direction that we've been able to broadly grow our mission of 'banking for good' throughout Phoenix," said Jim Reuter, CEO at FirstBank. "We salute Bryce's decades of leadership at FirstBank as he closes the book on an incredible career."
"It has been an absolute privilege to spend my career working for a company that prioritizes supporting the community," said Bryce Lloyd. "I know that Humphrey is well prepared to step into this role and will continue successfully leading our region."
Upon Lloyd's retirement, Humphrey Shin, most recently serving as executive vice president for FirstBank, ascended to the Phoenix market president's role. Shin is responsible for overseeing FirstBank's Phoenix-area branches, including its personal and business banking services.
"Having worked under Bryce and East Valley Market President Joel Johnson for many years now, I've witnessed what great leadership looks like from both a company perspective as well as from the perspective of the greater community," said Humphrey Shin. "I look forward to taking on this new role and doing all that I can for the families, businesses, and communities that we serve."
Shin has been in the banking industry for almost 17 years, joining FirstBank in 2004 as a management trainee and quickly rising through the ranks before being named an executive vice president in 2016, where he was responsible for business development, mentoring and training junior officers and managing a wide portfolio of business and commercial real estate loans. He also shares Lloyd's passion for supporting the local community, serving on the boards of numerous charitable organizations, including Valley Partnership, Goodwill of Central and Northern Arizona, and Arizona Housing Coalition.
FirstBank recently reported exceptional year-over-year growth in Arizona, with deposits growing by 34.4% from $589.7 million in 2019 to $792.6 million at the end of 2020. Loans increased 5.4% from $889.1 million to $937.3 million, and assets increased by 5.1%, from $938.9 million to $987 million. Companywide, FirstBank's total assets grew to $24.5 billion, representing a 22.5% increase, while deposits increased 22% to $21.9 billion over year-end 2019. Over that same period, FirstBank also saw net loans jump by 14.3% to $13.0 billion at the end of 2020.
About FirstBank
FirstBank began providing banking services in Colorado in 1963. Today, the bank maintains more than $23 billion in assets and operates more than 110 branch locations across Colorado, Arizona and California. FirstBank offers various checking accounts, savings accounts, home equity loans, mortgages, and a full range of commercial banking services, including financing, treasury management and deposit accounts. Since 2000, FirstBank has been recognized as a corporate philanthropy leader, contributing nearly $70 million and thousands of volunteer hours to charitable organizations. The company is also unique, as a large portion of its stock is owned by management and employees, giving employees a financial stake in the bank's success through its Employee Stock Ownership Program.